Our Wines
Our winemaking philosophy at Blue Sky Vineyard is to ensure that the quality fruit grown in our vineyard and other Southern Illinois vineyards is able to showcase the unique qualities and flavors attributed to the area in our wines. We are proud to say that our wines truly reflect the regional attributes of the Shawnee Hills as our winemaking process begins in the vineyard.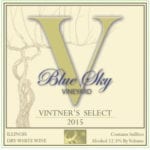 Vintner's Select
The fine structured lemon flavors of Seyval are beautifully complemented by soft floral aromatics of Valvin Muscat, while Chardonnay and Vignoles blend to create a luscious texture and mouth feel. Enjoy many layers of flavor and complexity in this southern Illinois white wine.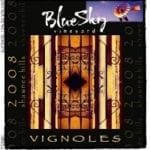 Vignoles (Estate Grown)
A clean full-bodied, white wine with luscious grapefruit flavors and crisp tropical aromas. A full body and smooth finish make this wine a treat for any palate.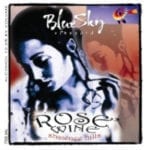 ROSÉ (ESTATE GROWN)
A crisp wine with an intense fruity aromas our dry Rosé bursts with fresh fruit scents of watermelon and strawberry while the slightest hint of rose graces the nose.  A great wine for any occasion this Rosé displays a great balance between tannins and acidity.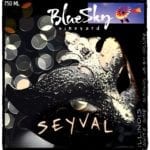 Seyval
A light-bodied white wine with hints of apple and pear. A slight suggestion of pineapple flows across the palate for a delicate finish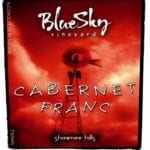 Cabernet Franc 2018 (Estate Grown)
Aged in French and American Oak barrels for two years, this distinct varietal provides a complex blend of spice, berry fruit and cedar aromas. Best of Class 2016 San Francisco International Wine Competition.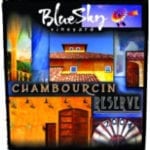 Chambourcin Reserve 2018 (Estate Grown)
This estate-bottled wine is aged in French and American oak for two years. It is a complex, fruit-forward wine.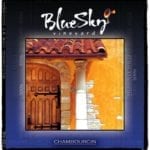 Chambourcin 2019 (Shawnee Hills AVA)
Medium-bodied and aged in American oak for 12-months, this Chambourcin showcases fresh berry flavors and aromas with an easy-drinking texture and long-lasting finish.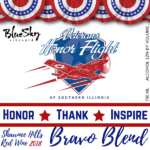 Bravo Blend - Veterans Honor Flight of Southern Illinois Wine
An amazing, dry, red, blend with layers of complexity, our Bravo Blend is dedicated to the Veterans of America's Armed Forces. A donation of $5.00 is made to Veterans Honor Flight of Southern Illinois for every bottle sold. This organization is responsible for flying Veterans to Washington DC to visit the monuments dedicated to honor for their service.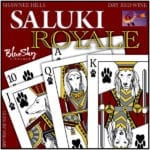 Saluki Royale (ESTATE GROWN)
A decadent blend of Chambourcin, Cabernet Franc and Norton, this wine displays ripe fruit flavors and aromas with just a touch of spice.  Well blended, balanced and ripe with possibility, we think you will be delighted with this fantastic wine paying homage to southern Illinois and our Saluki Pride.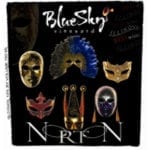 Norton (ESTATE GROWN)
Aromas of cedar and intense berry flavors bound from the glass of this full-bodied wine. A bold and rich, dry red wine, savor slight hints of ripe plum and a touch of chocolate.
Semi-Dry to Semi-Sweet Wines
Papa's Rosa (ESTATE GROWN)
A young Chambourcin wine with hints of fresh berry and black currants.
Traminette (Estate Grown)
A floral nose harmonizes with flavors of honey and apricot.  An unexpected spicy finish adds to the character of this popular Illinois wine.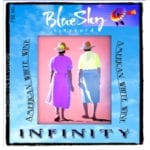 Infinity
A lush wine made from Geisenheim grapes, Infinity bursts with flavors of grapefruit and mango.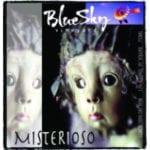 Misterioso
This rosé wine is crisp and clean with a berry nose and a delightful, fruity finish.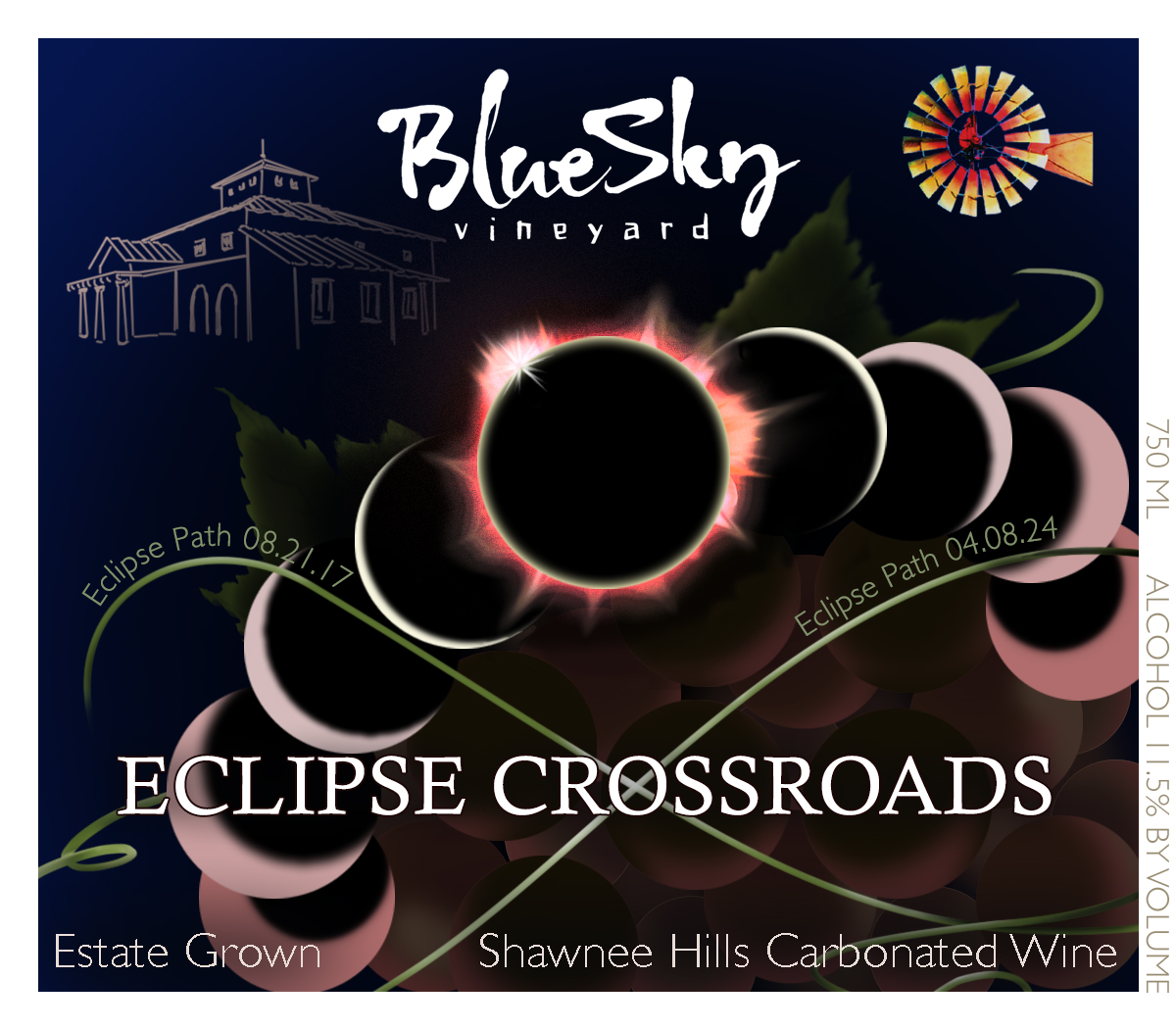 Eclipse Crossroads (ESTATE GROWN)
Featuring aromas of ripe red berries, a vibrant color and a crisp finish, this bubbly rosé is produced from estate grown vines that will experience both eclipse events.  (August 21, 2017 & April 8, 2024)

Rocky Comfort White
A unique blend of white southern Illinois grapes, delicate notes of pineapple and pear mingle with a touch of lemon for a soft finish.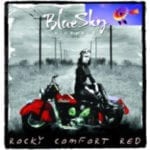 Rocky Comfort Red
A complex wine made from a medley of southern Illinois grapes, this wine has a clean, crisp flavor and a wealth of character that can only be found in Illinois.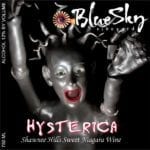 Hysterica
Similar to a Moscato, this sweet Illinois wine displays a flavor reminiscent of grapes from Grandma's back yard.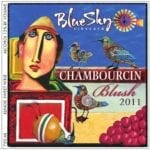 Chambourcin Blush
A sweet wine made from Chambourcin grapes, this wine emanates strawberry and cherry flavors and aromas.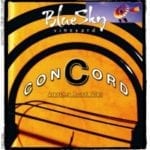 Concord
America's original dessert wine, Concord is famous for its deep purple color and classic sweetness.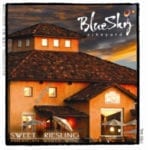 Riesling
A sweet wine with aromas of mango and peach.  Citrus overtones give this wine a crisp finish.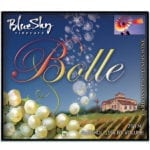 Bollé (The Shawnee Hills FIRST Sparkling Wine)
This sweet, sparkling wine is guaranteed to stimulate your taste buds and is perfect for any occasion.  Enjoy aromas of honeysuckle and pear along with a crisp, intriguing finish.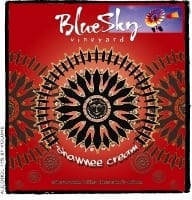 Cream Sherry (Estate Grown)
Rich aromas of butterscotch and almonds compliment this deliciously sweet sherry with nuances of toffee and a creamy finish.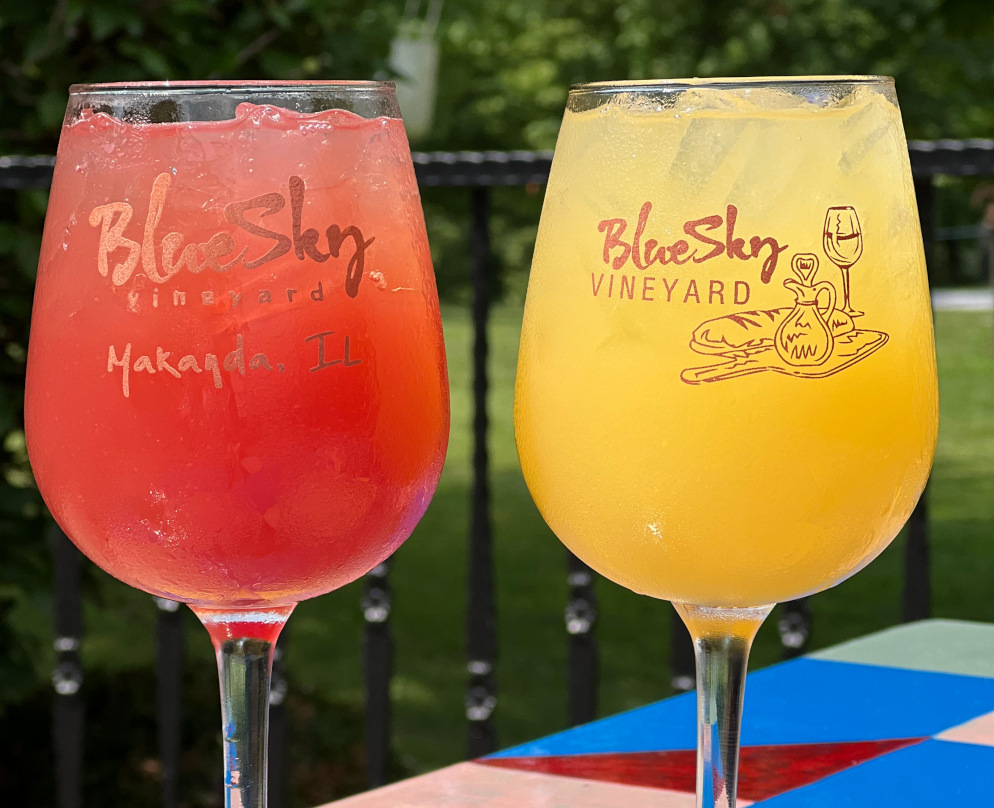 Sangria
Our famous version includes award-winning wine infused with sweet citrus juices served on the rocks.  If interested in making our famous Sangria at your home, purchase a bottle of Seyval (White Sangria) or Papa's Rosa (Red Sangria).  Each bottle will come with our recipe attached to the bottle.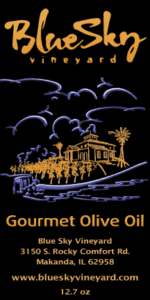 This blend of Olive Oil and Peanut Oil makes an incredible dipping oil or when used as a marinade or as flavoring when cooking. It is loaded with spices and has a touch of a heat. Shake it up, Pour it out, and Enjoy!
*Wine Club & Quantity Discounts May Not Be Used in Conjunction with Any Other Discounts/Offers
Join Our Wine Club
Our Wine Club is the perfect opportunity for you to give yourself or someone special a gift four times each year.  Savor a different Blue Sky Vineyard wine with each shipment and enjoy fun facts about our wines, winery and vineyard with a custom Wine Club newsletter.  Our club is an effortless, relaxing way to learn about and raise your enjoyment for our wines to a new level, all at a discount.