While planning your visit to Blue Sky Vineyard and the Shawnee Hills Wine Trail please take a moment to appreciate the communities that surround us.  Nestled in the heart of the Shawnee National Forest, there are a number of small communities that offer a little bit of everything to help round out your visit to southern Illinois.  Whether you are looking for one-of-a-kind art, antiques, an outdoor adventure or a unique dining experience, our friendly surrounding communities have everything you need.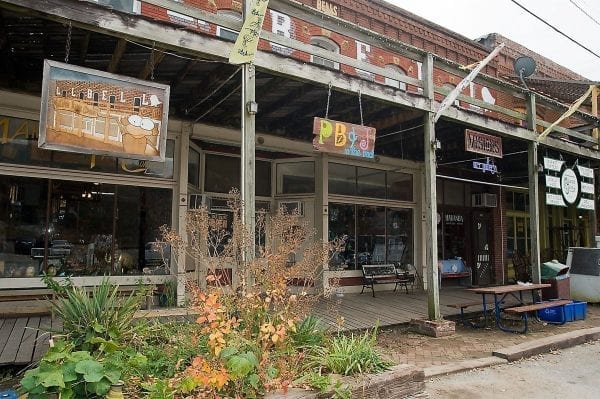 Makanda, Illinois
This large township is located in the hills of the Shawnee National Forest and is home to the locally acclaimed Makanda Boardwalk.  Home to a variety of local artisans, the boardwalk is just a stones throw from a handful of wineries, including Blue Sky Vineyard, Giant City State Park and a wide variety of lodging options.  Venture to the boardwalk where you will be able to learn more about the history of this unique township, shop local artisans, enjoy rock climbing or horseback riding and more!  Natural beauty and hospitality await you in downtown Makanda.
Cobden, Illinois
The village is named after British politician and free-trade advocate Richard Cobden, who visited the town in 1859. Cobden originated as a farming community (South Pass) known for its apples and peaches. The Illinois Central Railroad (now the Canadian National Railroad) still runs through the center of downtown, but once was Cobden's focal point. Cobden's innovative and industrious growers developed packing crates and techniques that kept fruit fresh undamaged on its freightways to eastern and northern markets. A packaging industry thrived here for decades, and local orchards still thrive. Cobden is host to an annual fall Peach Festival to this day. Today's Cobden is diverse with growers, vineyards, artists, musicians, and shopkeepers leading the old town into a rebirth.