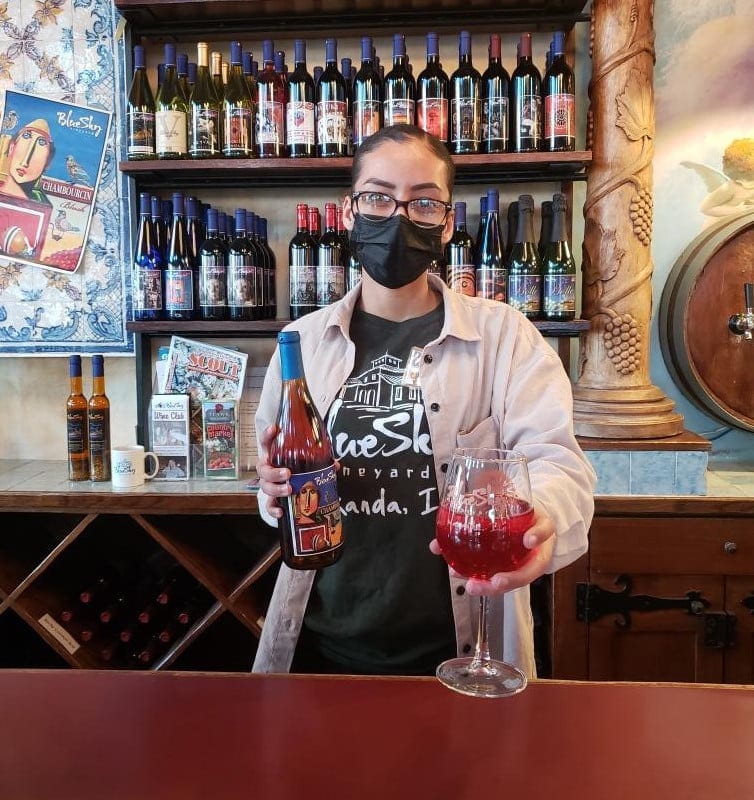 Covid Winery Operations

We look forward to seeing everyone at the winery. Please read through the event details so that you can better enjoy your experience with us in the coming weeks. We are doing our best to keep our employees and you safe and happy during your visit.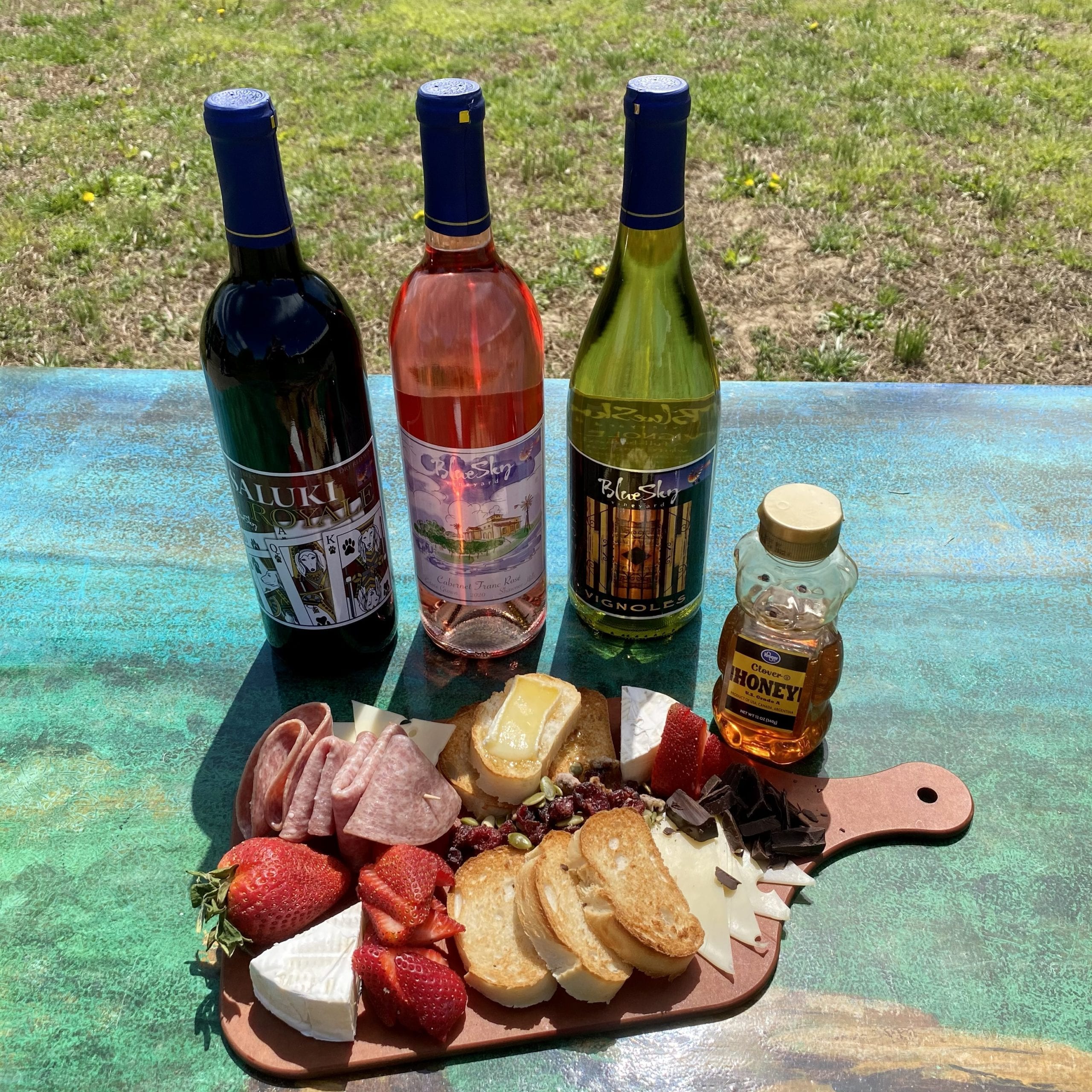 Blue Sky Vineyard Virtual Tasting
May 20, 2021 – 6:00pm
We want to close the distance between us and share some of our new vintages with you in a fun and memorable, virtual tasting
event
.
Discover new wines.
Learn about the winemaking process and what foods to pair with each wine.
Gain a better understanding of Shawnee Hills "terroir" and its unique effects on our grapes and wines.
Saturday and Sunday in the Park Music Schedule
Every Saturday and Sunday (January – March – Saturday Music Only) from 2:00pm to 5:00pm we have talented artists share their musical influences with our patrons.  Enjoy award-winning Illinois wine and a relaxing afternoon at the vineyard.  Our music events are FREE of charge except for festivals or special occasion events.
Saturday, May 1, 2021 – Fiddle Rick & Friends (Fiddle Bon)
Sunday, May 2, 2021 – Zola Road (Acoustic Country/Folk/Americana)
Saturday, May 8, 2021 – South for Winter – Nashville, TN – (Folk/Blues/Classical/Rock)
Sunday, May 9, 2021 – Steven Green (Acoustic Folk/Rock/Country)
Saturday, May 15, 2021 – Bruce & Casey Zimmerman (Originals/Blues)
Sunday, May 16, 2021 – Tim Crosby (Americana)
Saturday, May 22, 2021 – The Burma Shavers (Original Acoustic Eccentric Americana)
Saturday, May 23, 2021 – Terry Clemens (Classic Rock)