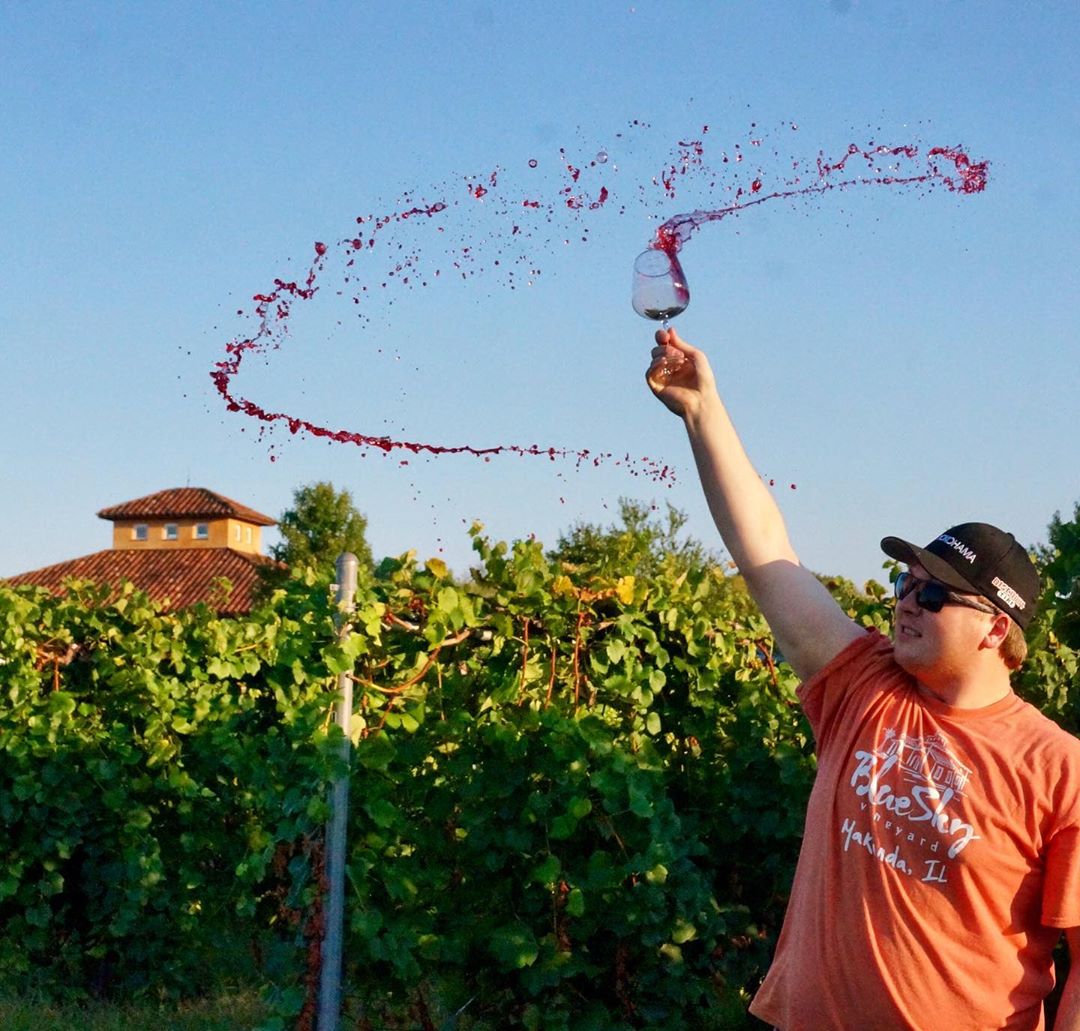 Colorfest Celebration – October 14, 2023

Harvest is nearly over and our new vintage wines have began their transformation from vine to wine.  Help us celebrate!  Enjoy an autumn afternoon at Blue Sky Vineyard and enjoy the rolling hills and beautiful fall colors of southern Illinois.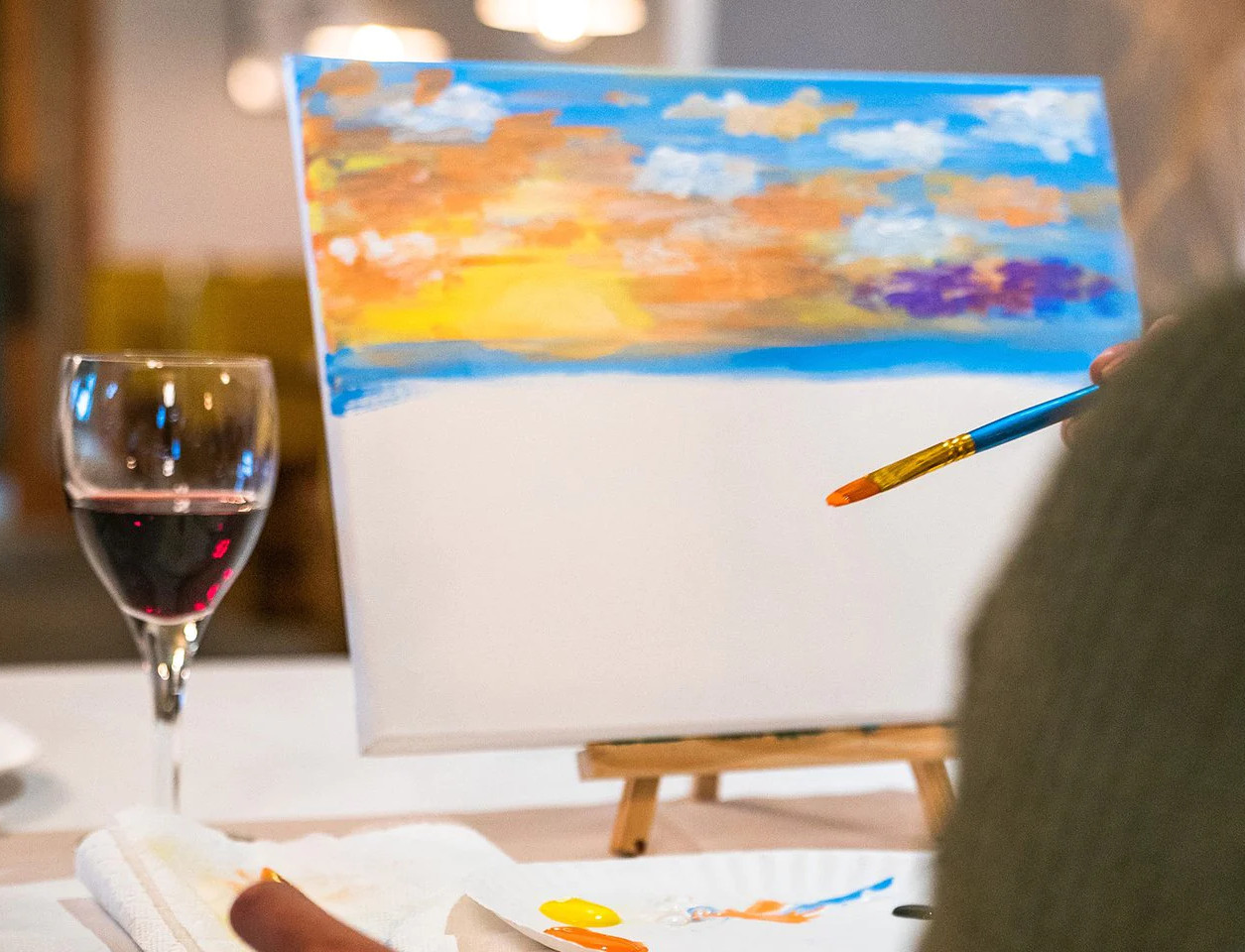 Sip & Paint – October 22, 2023

Join us for another Paint & Sip experience with Project Human X.  There's no need to bring any materials or prior art-skills.  We simply ask for you to come with an open mind and to be ready to release stress during your visit.
Total Solar Eclipse – April 8, 2024

Blue Sky Vineyard is perfectly positioned along the path of the 2024 eclipse with scenic views of our vineyard, open skies above and surrounded by rolling hills of the Shawnee National Forest.  Join us at the Eclipse Crossroads for the second total solar eclipse at Blue Sky Vineyard.

Saturday and Sunday in the Park Music Schedule
Every Saturday and Sunday (January & February – Saturday Music Only) from 2:00pm to 5:00pm we have talented artists share their musical influences with our patrons.  Enjoy award-winning Illinois wine and a relaxing afternoon at the vineyard.  Our music events are FREE of charge except for festivals or special occasion events.
Saturday, September 16, 2023 – Carlos Alberto (Latin/Pop/Rock)

Sunday, September 17, 2023 – Carlos Alberto (Latin/Pop/Rock)
Saturday, September 23, 2023 – Snowbird Streetband (Folk/Bluegrass)

Sunday, September 24, 2023 – Steven Green (Acoustic Folk/Rock/Country)
Saturday, September 30, 2023 – Awkward Timing (Rock/Country/Pop)

Sunday, October 1, 2023 – Terry Clemens (Classic 70's – 80's)
Saturday, October 7, 2023 – Fiddle Rick & Friends (Fiddle Bon)

Sunday, October 8, 2023 – Edwin Linson (Classic Rock / Old School Rhythm & Blues)
Saturday, October 14, 2023 – ColorFest Celebration

Sunday, October 15, 2023 – Leight July (Americana)
Saturday, October 21, 2023 – Barry Cloyd (Singer/Songwriter)

Sunday, October 22, 2023 – Colin O'Brien (John Hartford meets Leo Kottke / Originals)
Saturday, October 28, 2023 – Cody Galloway (Classic Rock / Country)

Sunday, October 29, 2023 – The Natives (Classic Rock / Originals)