Blue Sky Vineyard Virtual Tasting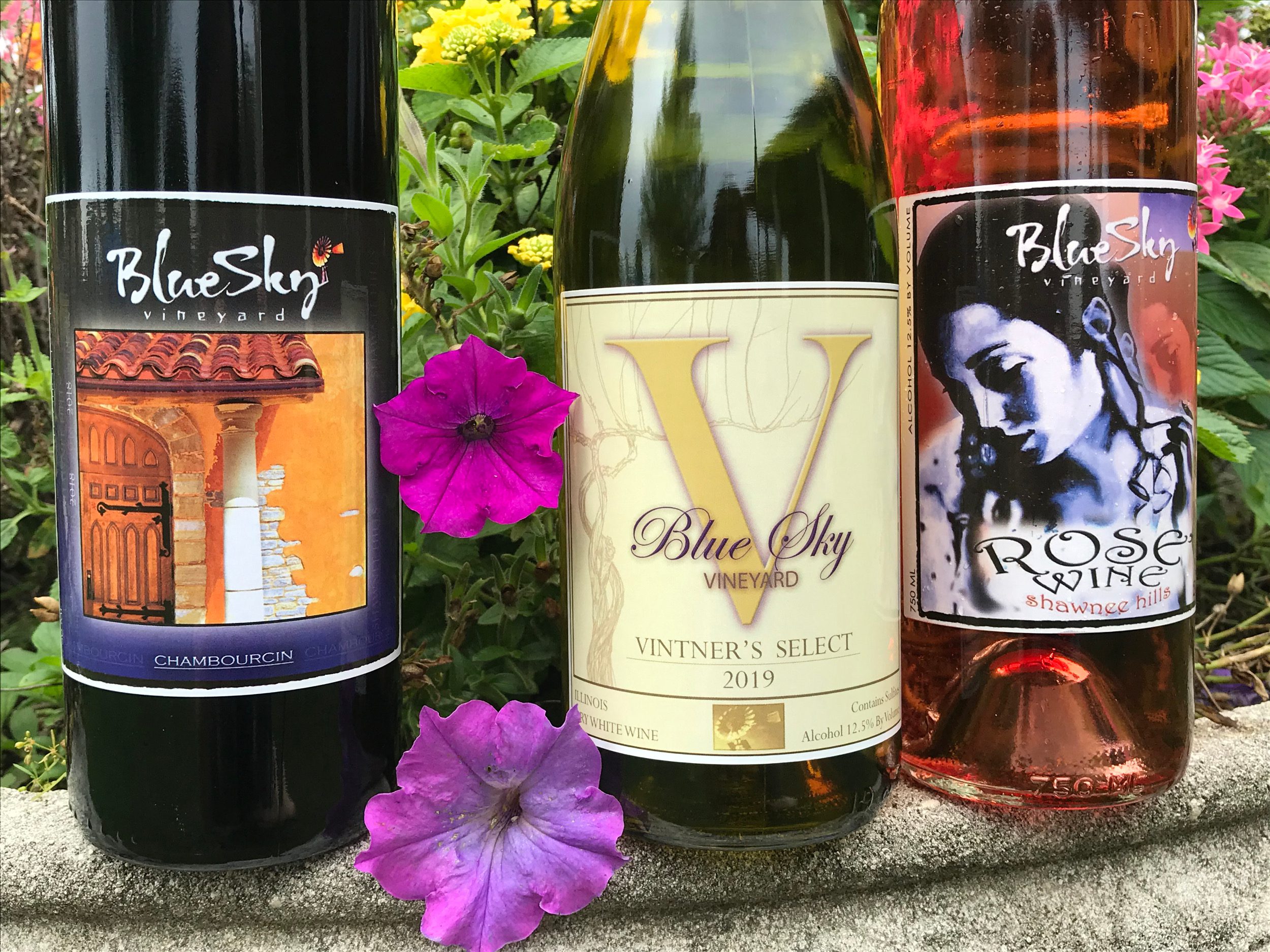 November 19, 2021 – 7:00pm

We want to close the distance between us and share some of our new vintages with you in a fun and memorable, virtual tasting event.  Discover new wines.  Learn about the wine making process and what foods to pair with each wine.  Gain a better understanding of Shawnee Hills terroir and its unique effects on our grapes and wines.
Blue Sky Vineyard is bringing our Red, White & Rosé wine tasting experience to you via virtual tasting session.  Join our winemaker as she guides the group through a private tasting of our selected wines.  You gather your friends and bring your questions.  We'll take care of the rest.
Tasting Details
Packages must be pre-purchased online by November 10, 2021 so they can arrive in time for your private tasting.  Tasting packages may be purchased at the winery through November 17, 2021.  Packages will be mailed on November 10-11, 2021.  They will NOT be mailed at time of purchase.

Virtual tasting is 40 minutes long and includes three bottles of pre-selected wines.  Tasting packages include:  three bottles of pre-selected wine, a brief guide on how the tasting will work, a page featuring wine descriptions & pairing information with a place to take notes as you taste.
Red, White & Rosé Tasting Package:  $54.90 / package plus tax and shipping.
Wines:  Vintner's Select (Dry White) | Rosé (Dry Rosé) | Chambourcin (Dry Red)
Click Here to Buy Your Virtual Tasting Package Today! 

Virtual Tasting Packages Will Be Available for Winery Pick Up Beginning October 11, 2021.