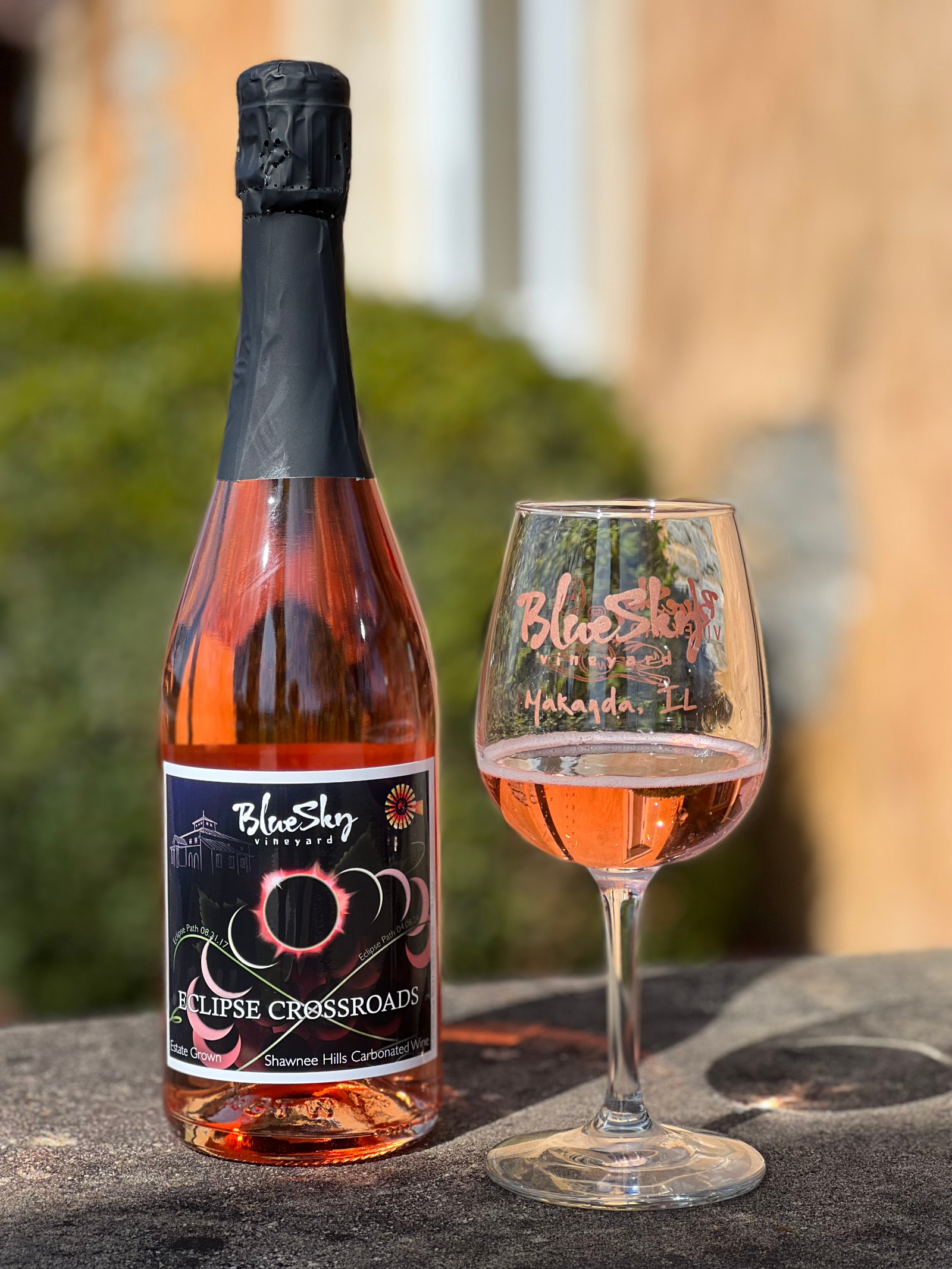 Solar Eclipse – April 8, 2024

On Monday, April 8, 2024, southern Illinois will witness the second total eclipse of the sun and Blue Sky Vineyard, once again, is located within the path of totality.  Did you know that Blue Sky Vineyard was NASA's Point of Longest Duration for the 2017 eclipse?  We thoroughly enjoyed celebrating the 2017 event with so many wonderful guests and are now planning our 2024 experience. 
Truly a one, wait, two-of-a-kind experience we want to encourage you to share it with us.  More information will be forthcoming, so keep checking back for updates!
A Few Things to Keep in Mind
Blue Sky Vineyard is open for all guests to visit and enjoy the eclipse.  No reservations for space are being taken.  Space is available on a first come, first served basis.
Guarantee your own seating.  Bring a lawn chair or blanket.
It will be wise to bring a little extra cash with you just in case credit card systems are down at any time.
We are looking forward to seeing many new and returning faces during this event.  We will be well staffed and ready for you at the winery but please keep in mind that this is a phenomenal event to be reoccurring in southern Illinois and Blue Sky Vineyard.  Please bear with us and bring an extra dose of patience.  We will serve you as best and as quickly as we can and we promise to do it with a smile.