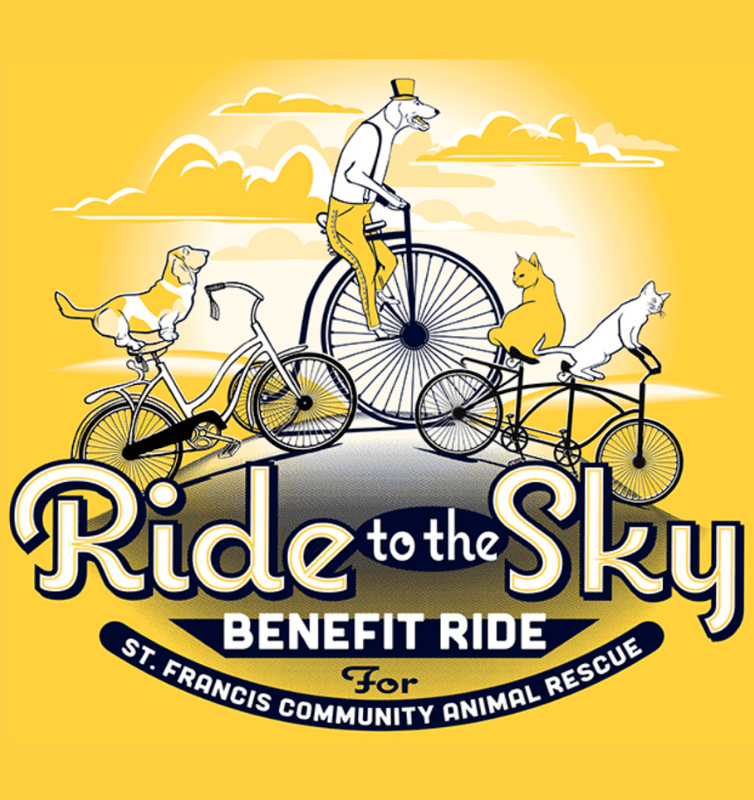 May 6, 2023 – 9:00 – 2:00pm
Ride for a cause!  Blue Sky Vineyard has partnered with St. Francis CARE for the second annual Ride to the Sky Benefit Bike Ride.  Join us for an organized bike ride with routes of approximately 22, 30, 36, 48 & 52 miles!  The ride starts and ends a John A Logan College, Parking Lot A.
 Mass start at 9:00 a.m. (Route closes at 2:00 p.m.)
$30 pre-registration fee includes a t-shirt if you register before August 17th, 2022!
$35 to register the day of the event – (50 t-shirts available, first come sizes) 
$15 t-shirts are available to the first 50 people
Age 18 and under pre-registration is $25 (t-shirt not included)
For detailed information, updates, route maps, elevations, online registration, visit http://stfrancis-care.org/ride-to-the-sky/ or call St. Francis CARE or Bill Fisher at 618-521-3543. 
All riders must register and check in to receive an arm band which must be displayed at all times during the ride. Helmets are required. No headphones. Riders must obey all laws including Illinois rules of the road.
St. Francis CARE provides shelter and veterinary care to lost, unwanted, and abandoned animals until they can be placed in a kind and loving home where they will be cared for in a safe and humane environment for the rest of their natural lives.