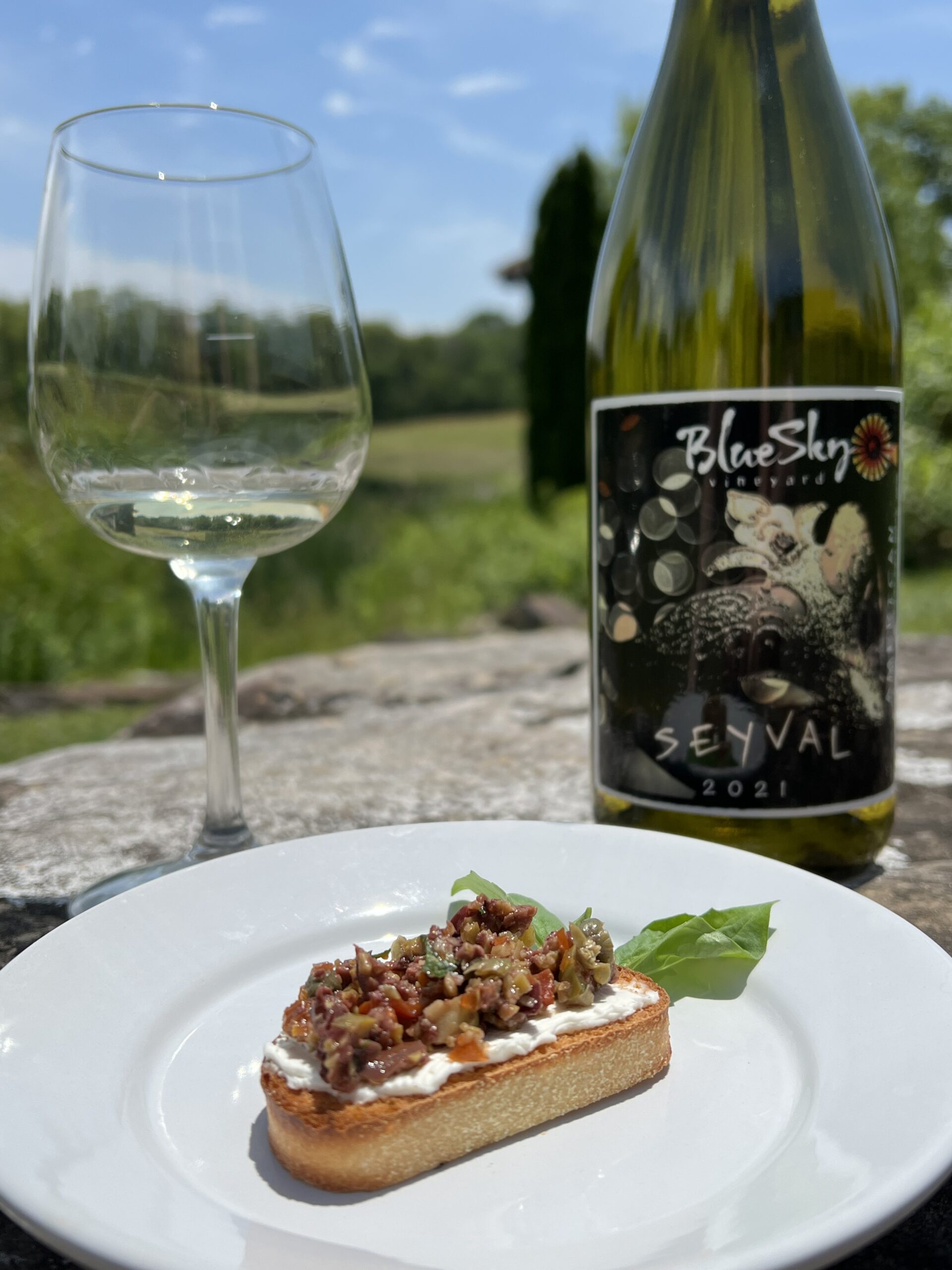 **Recipe from Love and Lemons**

Olive Tapenade

Earthy, briny flavors of this easy to make olive tapenade are a great match for the refreshing citrus notes of Seyval. This dry, white wine offers a crisp acidity and bright flavors that stand up to the flavorful dish.
Ingredients
Instructions
In a small food processor, combine the olives, sun-dried tomatoes, olive oil, capers, lemon juice and garlic.
Pulse until combined but still chunky.
Add the fresh herbs and pulse again.
Serve on toasted crostinis with cream cheese spread or on crackers.