Holiday Gifting Made Easy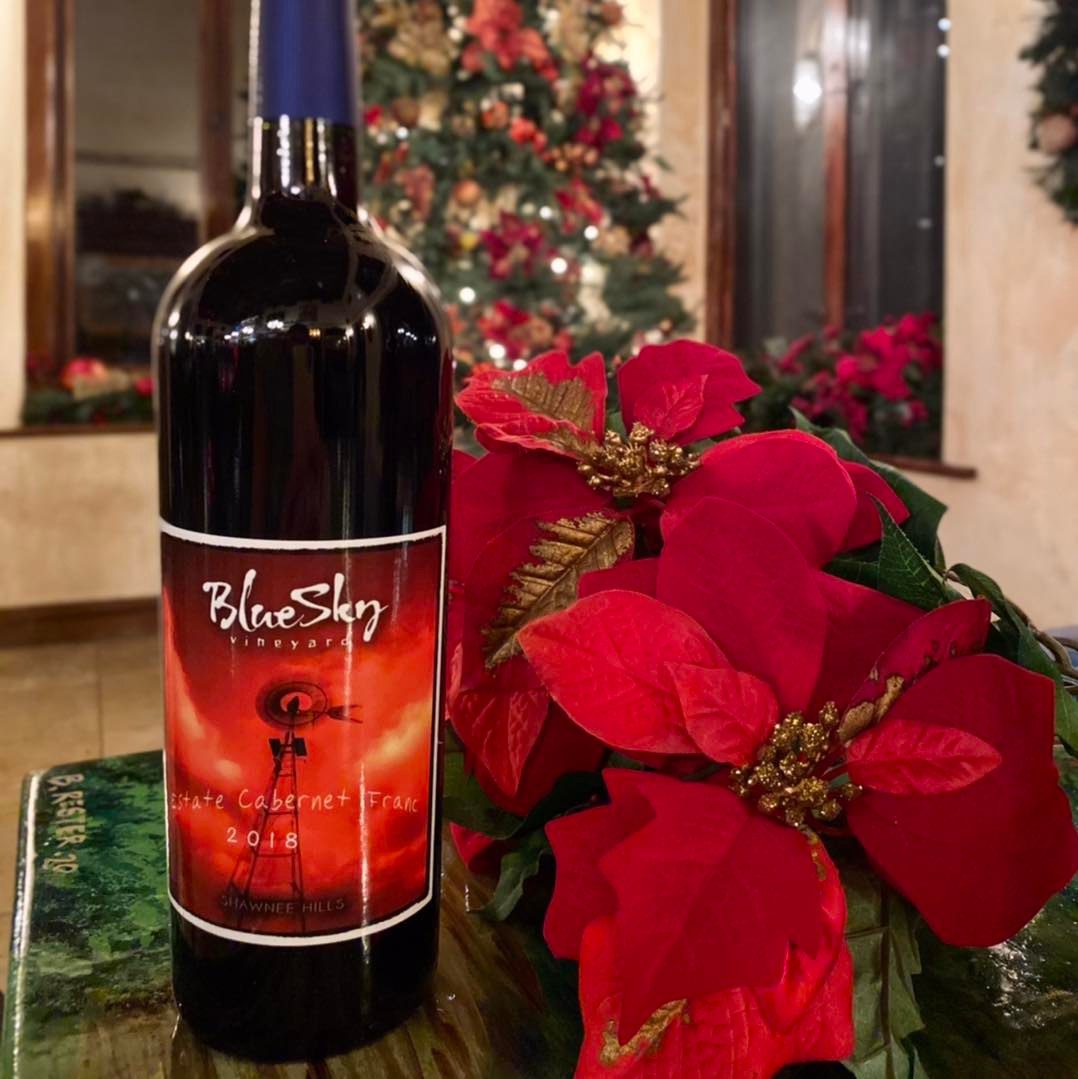 Sip & Gift Local this Holiday Season
When you give local wines, you're giving more than just a bottle.  You're offering an experience that's made even more special when shared with friends and family.  Celebrate this holiday season with hand-crafted wines and gifts from Blue Sky Vineyard.
Wines
Blue Sky Vineyard offers an array of award-winning wines from savory dry reds to crisp, refreshing whites and semi-sweet to sweet wines with bold fruit flavors and long lasting finishes.  Not sure which wine to purchase?  Ask our tasting room team to select a few of their favorites.
At The Winery & Online:  *Save 15% OFF case purchases or more.  Save 5% OFF purchase of 6 Bottles

You May Mix & Match Wines & Olive Oil to Receive Discounts
Wine Club Membership
Sign up a friend, family or colleague member for our wine club and they'll remember you fondly every shipment.  Simply choose how many shipments you would like to gift and we'll do the rest.  It's that easy.  Club Members receive great discounts at our winery, access to member only wines and so much more.  Sign Up for Our Wine Club

Gift Baskets
The best gifts come from the heart.  What's better than a bottle of hand-crafted wine for the holidays?  A bottle of hand-crafted wine paired with chocolates and other fun items that add to the wine experience.  Visit the Winery to Shop Our Selection of Gift Baskets.

Gift Cards

Know someone that loves wine but you're not sure which wine to choose?  Purchase a Blue Sky Vineyard gift card and allow the user the full winery experience.  They'll be able to enjoy an afternoon with us and discover their favorites. Visit or Call the Winery to Purchase Gift Cards |  618-995-9463
* Discounts off to-go purchases only.  Offer may not be used in conjunction with any other promotions.