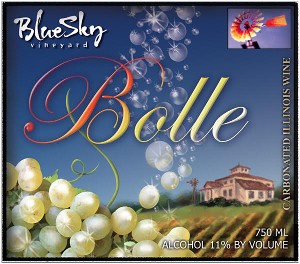 Visit Blue Sky Vineyard during the month of January for fine wines and a chance to save.  Look for some of the wines you have savored throughout the year and enjoy great discounts.
Blue Sky Vineyard has marked down all of our White Wines, Blushes and Sherry 10% by the Bottle and 25% by the Case at the Winery.   On-line case purchases are discounted 20%.
YES!  We can mix cases and you will receive the same great discounts as long as you are purchasing white or blush wines.
You will also enjoy other great discounts on many different items throughout our Gift Shop; Jams, Jellies, BBQ Sauces and more. Select 12 ounce domestic beer:  Only $2.00.
Start the New Year off right with a case. . . .or two, at Blue Sky Vineyard.
Join us in January.  We will be able to provide you with more personal service and you can enjoy our tasting room full of warmth and charm.  We are looking forward to seeing you soon.
Discounts may not be used in conjunction with any other promotions.