Brie Apple Honey Crostini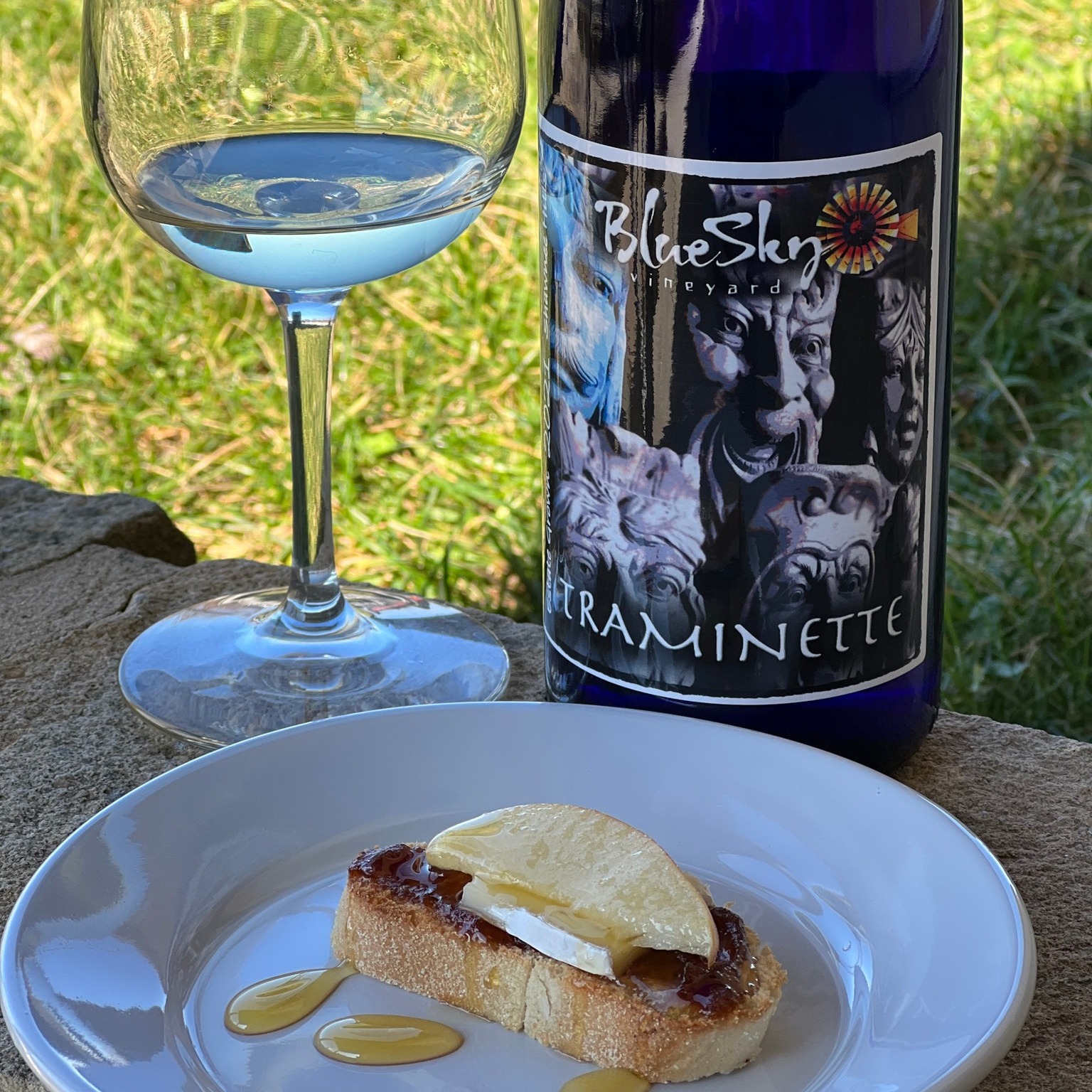 **Recipe from Jen Around the World**

Brie Apple Honey Crostini

Traminette is a crisp wine that showcases fruit and spice aromas but also offers honey and apricot flavors that linger on the palate.  The wine complements the creamy, buttery and earthy flavors of Brie while the protein and fats found in the cheese smooth out the crispness of the wine.
Ingredients
1 loaf baguette, cut into 1/2 inch slices
1 jar apple butter
6 ounces brie cheese
2 large apples, sliced thinly (We used Granny Smith)
Honey for drizzling
Preheat the oven to 350 degrees.
Spread apple butter on one side of the baguette slices, about 1 tablespoon per slice. Place the baguette slices on a large baking sheet.
Slice brie into thin slices and place on top of each crostini. Place baking sheet in the oven and bake for 5-7 minutes or until brie is melted.
While the brie is getting all warm and gooey in the oven, slice your apples very thin, about 1/4″ thick and then slice each half into half. 
Remove the crostini from the oven and top with apple slices.  Drizzle lightly with the honey. 
Serve immediately to your friends and family. This also tastes great at room temperature as well.