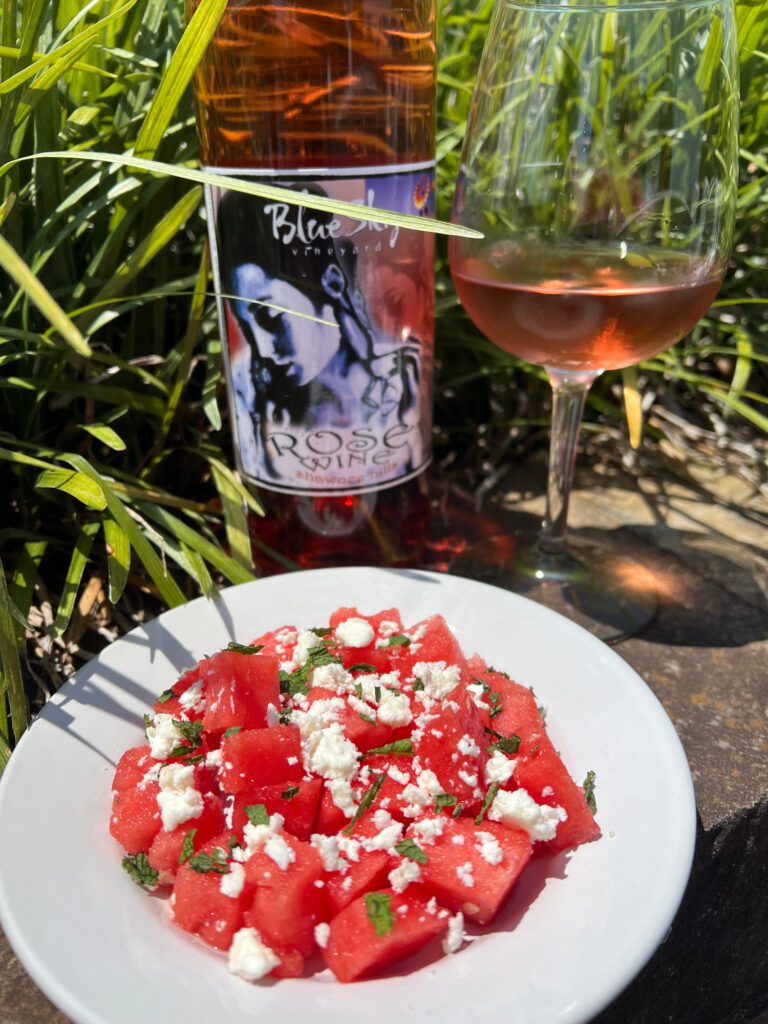 Blue Sky Nights | Flights & Bites

July 15, 2022 – 7:00pm-9:30pm | Doors Open at 6:30pm

Join us each month for a relaxing evening celebrating wine, food, music and more in the company of good friends at our Tuscan Sun Pavilion.
Freedom Feast – Featuring four specially selected, summer inspired, wine & food pairings.
Menu:  Watermelon & Feta Salad paired with Rosé  |  Pulled Pork Slider paired with Papa's Rosa  |  Pimento Cheese Macaroni Salad paired with Seyval  |  Lemon Mousse Parfait paired with Bolle

Music By:  Edwin Linson (50's-70's Classics)
Price:  $30.00 per person
Wine Club Member Price:  $25.00 per person (Code Required)
A limited number of spaces are still available for tonight's event.  MUST call winery to purchase tickets and reserve your space.  618-995-9463
TICKETS ARE LIMITED.  Advance Ticket Purchase REQUIRED. 

 SAVE THE DATES:  Upcoming Blue Sky Night Events
August 26, 2022 – Summer Shindig – Music By:  Chris Chamness (Acoustic Rock & Roll)
September 16, 2022 – Fall Fiesta – Music By:  TBA
October 14, 2022 – Harvest Hoopla – Music By:  Shannon Arview (Country)
**Please Note:  These events feature snack sized wine and food pairings and are not a 4-course meals.