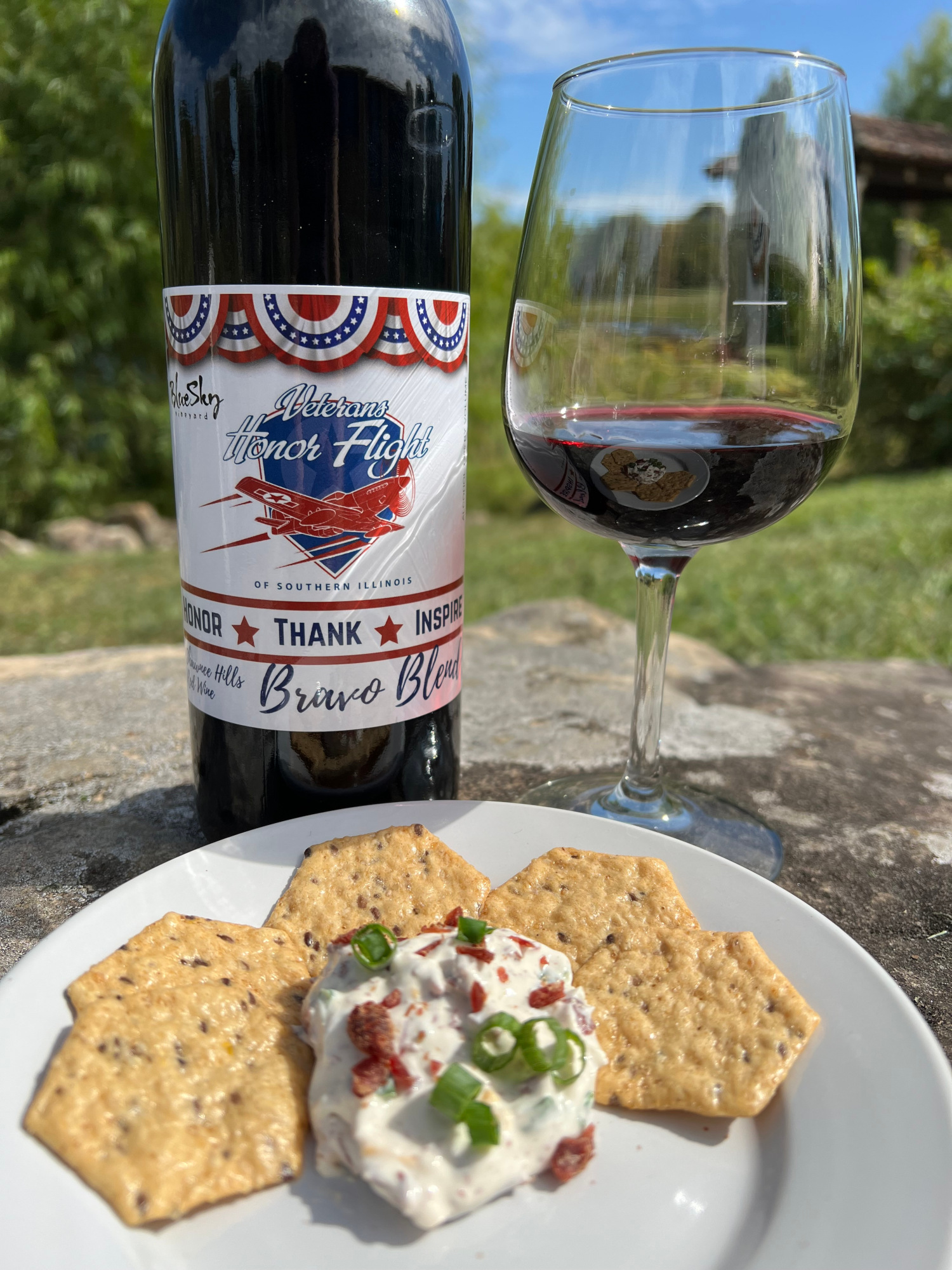 Pair With
Bravo Blend
Saluki Royale
**Recipe from Take Two Tapas**

Beef Jerky Dip

This quick and easy appetizer offers rich, smoky flavors that are a perfect match for the ripe, fruit forward qualities of our Bravo Blend or Saluki Royale. 
Ingredients
8 ounces cream cheese (softened)
½ cup sour cream
3 ounces beef jerky (chopped)
1 teaspoon yellow mustard (Dijon will work too)
2 teaspoons Worcestershire sauce
¼ cup cheddar cheese (shredded)
2 stalks green onions (sliced)
Instructions
Chop the beef jerky into small pieces.
In a large bowl, combine the cream cheese and sour cream until smooth.
Add the mustard and Worcestershire sauce. Mix to combine.
Fold in the chopped beef jerky (reserve a little for garnish), cheddar cheese, and half the green onions. Stir to combine.
Place in serving bowl and garnish with remaining beef jerky and green onions. Serve with crackers or potato chips.  We used Crunchmaster Gluten Free crackers.  Yum!
Notes

Let this dip sit at least overnight to get the full mingling of flavors. 
Bring the cream cheese close to room temperature for easier mixing.
If you are making a large batch, use a food processor to break down the beef jerky