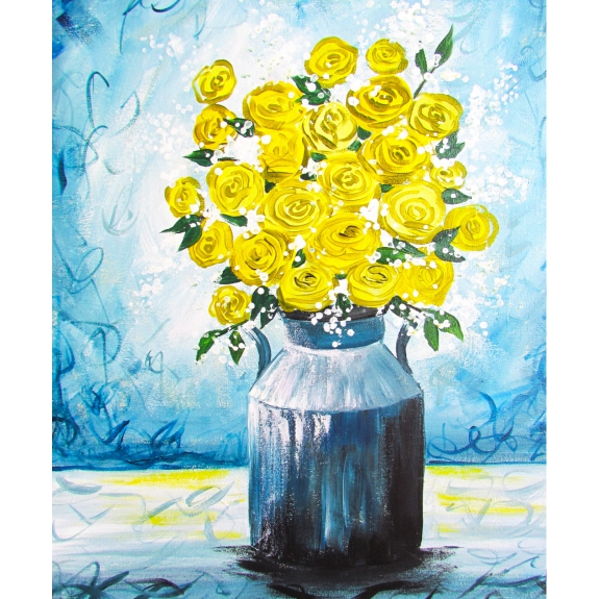 Sip & Paint- April 2,  2023

Join us for another Paint & Sip experience with Project Human X.  There's no need to bring any materials or prior art-skills.  We simply ask for you to come with an open mind and to be ready to release stress during your visit.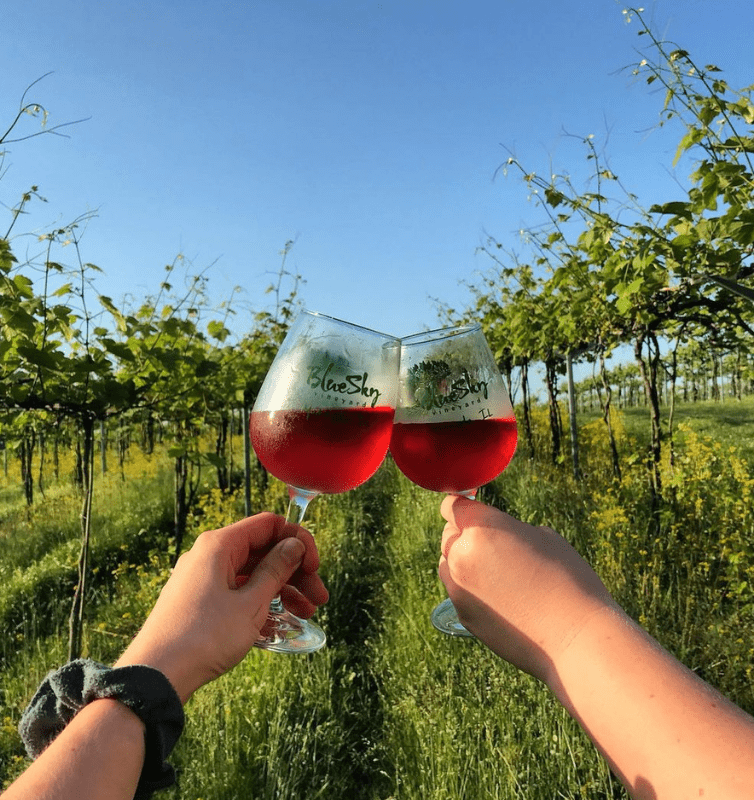 The Vintner's Table – April 16, 2023

Elevate your tasting experience.  Join us for a 45 minute guided tour and tasting with Blue Sky Vineyard winemaker, Karen Hand including some of our favorite wine and food pairings.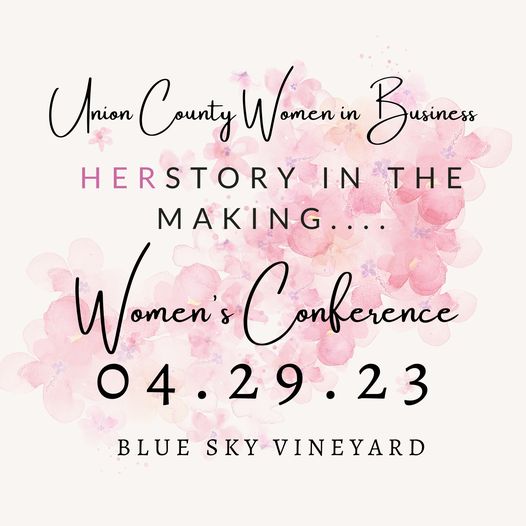 Women's Conference- April 29, 2023

"Here's to Strong Women. May we know them. May we be them. May we raise them." Union County Women in Business wants to inspire and encourage all women at their first annual Women's Conference on April 29, 2023.
Saturday and Sunday in the Park Music Schedule
Every Saturday and Sunday (January & February – Saturday Music Only) from 2:00pm to 5:00pm we have talented artists share their musical influences with our patrons.  Enjoy award-winning Illinois wine and a relaxing afternoon at the vineyard.  Our music events are FREE of charge except for festivals or special occasion events.
 Saturday, March 25, 2023 – Carr & Tejada (Country/Folk/Americana)
Sunday, March 26, 2023 – Chris Chamness (Acoustic Rock & Roll)
Saturday, April 1, 2023 – Carlos Alberto (Classical Flamenco)
Sunday, April 2, 2023 – Carlos Alberto (Classical Flamenco)

Saturday, April 8, 2023 – Pity Thy Neighbor (Americana)
Sunday, April 9, 2023 – Leight July (Americana)
Saturday, April 15, 2023 – Ryan Gilchrist (Alternative Rock/Originals)

Sunday, April 16, 2023 – TBA
Saturday, April 22, 2023 – The Natives Acoustic Quartet (Classic Rock / Originals)

Sunday, April 23, 2023 – Zola Road (Country/Folk/Rock)