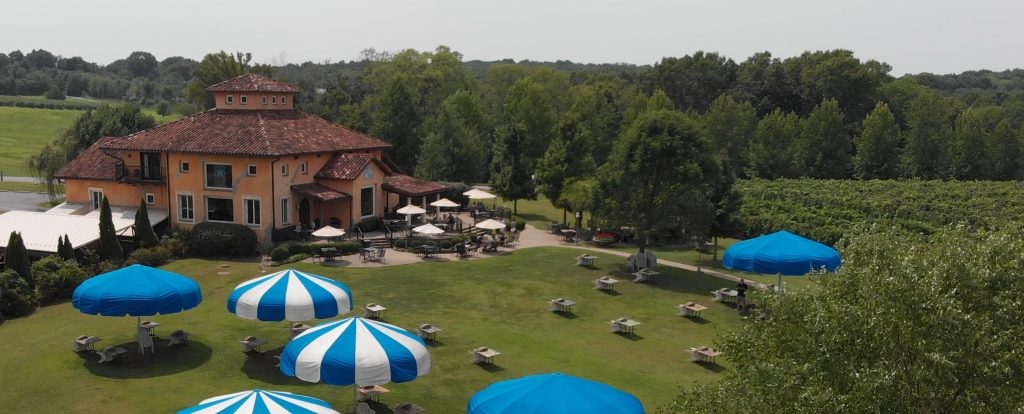 Updated November 11, 2020

We look forward to seeing everyone again for OUTSIDE service at the winery. Please read through the below details so that you can better enjoy your experience with us in the coming weeks. We are doing our best to keep our employees and you safe and happy during your visit.
……………………..
We are expecting larger than normal crowds and are doing our best to keep up with the ever-changing information and regulations that we must abide by. Please…. Be Kind, Be Patient & Be Compassionate to our employees and those around you.
Face masks MUST be worn at all service stations and inside of our winery and event pavilion while waiting for restrooms.  Please keep your face mask handy as they are required when our staff delivers orders to your tables and during any other interactions with our team.  Thank You for Your Patience and Understanding!
Guests will only be allowed inside of the winery and event pavilion while waiting in line for the restrooms or to place an order at our food bar.
No groups larger than 6 are allowed.  No party buses allowed.
The front entrance of the winery will remain in use for curbside pickup only.
Wine Flights are available at this time. Bottle and Glass purchases only.
Wine & Beer purchases can be made outside at our pergola or outside of our event pavilion.
Food may be ordered at our designated patio station.
Winery Check In:  One person from each party must check in upon your arrival.
Please maintain social distancing while waiting in line to purchase your wine & food or for the restrooms.
Thank you all for taking the time to visit us. We know that your experience with us will still be great but it will certainly be different.